Sandeep Munjal
Director
Master Course in Business, Temple University, USA
Masters in Tourism Management, IGNOU, India
BSc (Hospitality), Widener University, USA
Hons Diploma (Hospitality) AH&MA, USA
Diploma (Hospitality), (Best All Round Performance Medal), IHM, Aurangabad
Certificate for Teaching in Higher Education, Oxford Brookes University, UK
Prof. Munjal brings in a diverse experience of over 25 years in both industry and academia. During his early career he worked in management positions in the hospitality and retail sectors both in India and internationally. Taj Group of Hotels, Aramark Corporation (USA) and Compass Group are some of the prominent companies he has worked for at various management positions. In academics, his strengths lie in the domain of 'Strategic Management', 'Operations Management' and 'Sustainable Tourism'. He is an active researcher who has published widely in international and domestic journals of repute in the areas aligned with his teaching interests. His recent book(s) entitled 'The Indian Hospitality Industry: Dynamics and Future Trends' and 'The Food and Beverage Hospitality Industry in India-An Emergent Segment' both published in New York by Apple Academic Press have received an overwhelming response.
He has been associated with Vedatya Institute for over fifteen years and has held various positions during his tenure at Vedatya prior to being elevated to his current role as Director since 2014.
Strategic Management
Operations Management
Tourism & Hospitality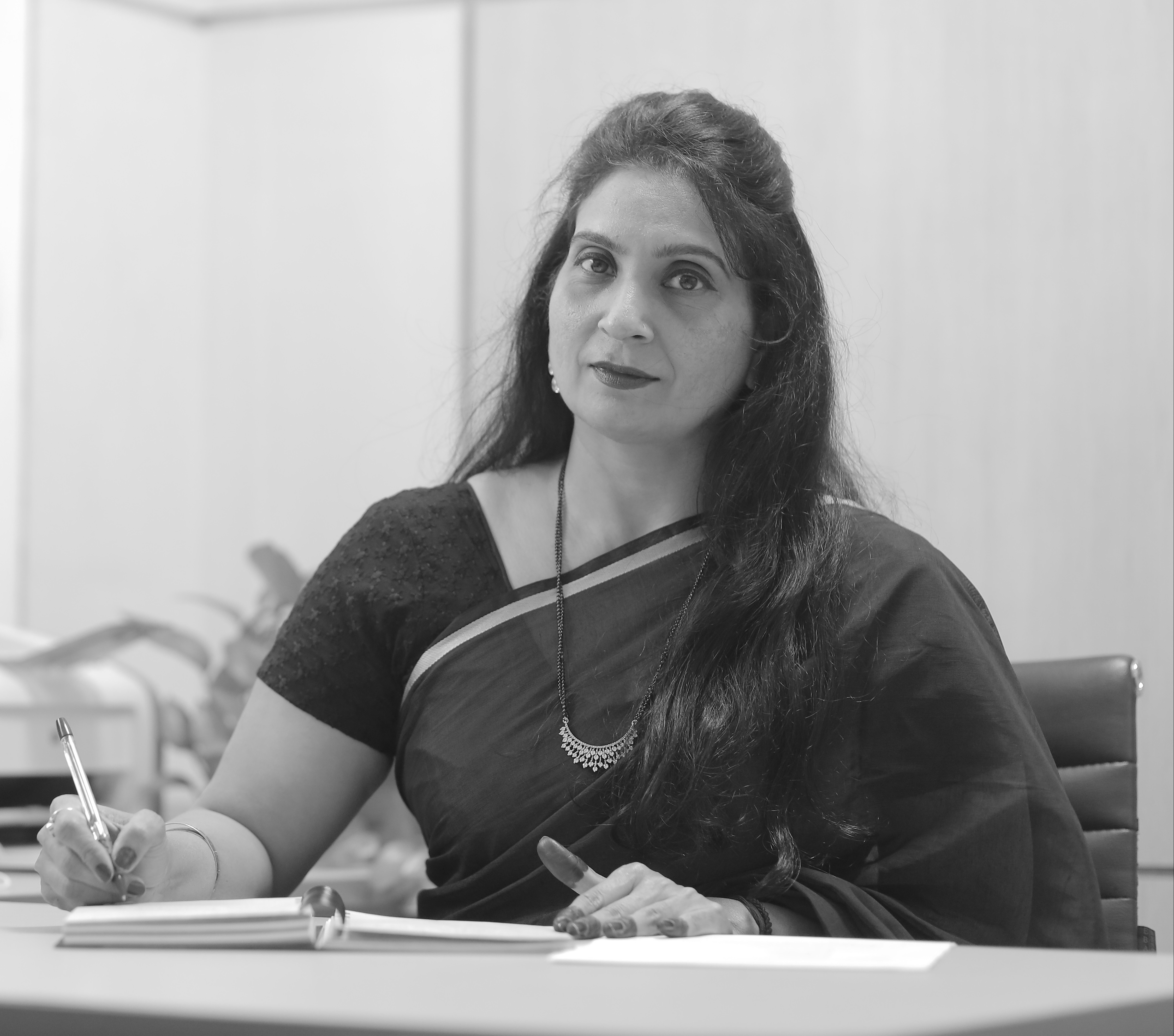 Anita Sharma
Associate Dean and Professor
Pursuing Data Analytics in Business and Blockchain Technology and Cryptocurrency,  IIT, Madras.
Ph.D. Management, Bhagat Phool Singh Mahila Vishwavidyalaya, Sonipat, Haryana
Masters in Finance and Accounting, Central College, Bangalore
B. Com, Bangalore University
UGC NET (Management) Qualified
Prof. (Dr.) Anita Sharma has worked with Presidency University, School of Management, Bangalore, and prior to that she worked with IITM, New Delhi, and K.R Mangalam University, Gurgaon. She has been into teaching and research for the past 14 years. She has also worked with corporate under the domain of accounts and finance for 4 years. Other than teaching she has played various other roles like Personal counselling, Industry-academia tie-ups, Training & placement, and students welfare activities. She was an active member of the editorial board and IQAC. She has worked for NAAC accreditation and assessment for some of the institutes.
During her tenure in corporate, she also went through the training of SAP in Finance & Controlling module with SAP Germany way back in 2008. Her research areas are crowdfunding, Social Media Marketing, and Behavioural finance. She has a good number of publications in national and international journals of repute. She has participated in and presented a various research papers in conferences held at the national and international levels. She also has a few patents to her credit with Australian and South African Intellectual Property rights.
Finance and Accounting
Academic Administration
Leadership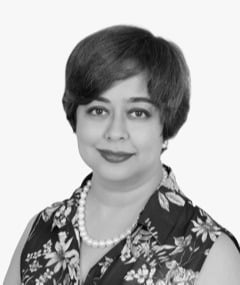 Anila Rattan
Head of School | Hospitality & Tourism Management
Professional course in Hotel Management and Catering technology (full time 3 years) from Indian Institute of Hotel Management, Aurangabad (Taj Group of Hotels). Additionally, a (full time 1-year) fast track management trainee program.
Diploma in Hospitality Management from American Hotel & Motel Association (AH&MA) USA
Diploma in Teaching and Training – International Vocational Qualification from City &Guilds UK – Got a Distinction and was felicitated by the council.
Certificate level course "Leaders of Learning" from HarvardX: Harvard online education arm.
ICF (International Coaching Federation) accreditation at PCC (Professional Certified Coach) level (500+ coaching hrs.)
Master Trainer "Extended DISC System – Personality Profiling" by Yukka Sappien (a psychometric assessment tool) in India with a CEDA (Certified Extended DISC administrator) certification
"Phillips ROI Method of Evaluating HR Interventions" from ROI Institute Inc
Author "The Alchemy of Coaching: Maximize self & team performance as first-time managers"
Research Paper: Empirical Study on the power of coaching in the VUCA environment
Research Paper: Gender Micro Aggressions in corporate India – WomenLead
Anila is an internationally certified L&D leader with 26+ years of professional experience in various facets of adult learning across industries, geographies and assignments as well as an ICF accredited PCC level executive coach. As a seasoned learning professional, Anila has successfully and effectively combined her experience in facilitation, psychometric assessment, L&D operations, executive coaching, and L&D consulting for business and P&L impact, with a global perspective. Over the span of her career, she has gained both experience and competence in leading the complete lifecycle of learning.
Her range of exposure allows both benchmarking and cross pollination of ideas for new learning approaches to impact our students learning experience and development. Her uniqueness lies in the fact that she has a rare combination of on one hand a deep understanding of the learning and coaching processes and on the other hand an understanding of business and P & L with a special interest in technology led learning.
She has been associated with IIMT- Oxford Brooks University: Vedatya as an assistant professor for the hospitality school and with Sushant University as visiting faculty for Soft Skills training for the MBA, MCA, BBA as well as Hotel graduates. Worked with Raffles University students on behavioural skills and DISC assessments for the students of The Shri Aspen Leadership School – a collaboration of The Shri Ram school, Aspen group, Snow Leopard adventures and the Aspire group. With City & Guilds created Contact Centre Certificate Level Qualification and with AIMA created the "Business communication Module" for AIMA MBA course among others.
Anila is an alumnus of IHM- Aurangabad and worked with Taj Group of hotels in her initial
career journey.
Sanjay Sharma
Head of School | Culinary Excellence
MBA, Birmingham City, UK
BSc in Hotel Management, IHM, Lucknow
Certificate of Teaching in Higher Education, Oxford Brookes University, UK
Certified Food Handler from Whitbread Academy, NEC Birmingham, UK
Sanjay Sharma is a certified hospitality professional from Oxford Brookes University, UK and has over 18 years of work experience in the hospitality industry and academia. A graduate from the Institute of Hotel Management, Lucknow, he brings rich national and international work experience. Sanjay upgraded his education and honed management skills through an MBA from Birmingham City University, Birmingham, UK and subsequently worked with Whitbread, UK at various positions.
His first academic interface was with IHM PUSA, New Delhi and some of the prominent names that he was associated with include Taj Group of Hotels, The Park, Apeejay Surendra Hotels, Premier Inn, UK, Whitbread, UK, Brewers Fayre, UK, and IIMT Oxford Brookes University. He is also a certified food handler from Whitbread Academy, Birmingham, UK.
Sanjay Sharma is also an avid researcher, published books, presented papers in International conferences and has published widely in the area of gastronomy, culinary heritage, slow food and culinary tourism.
Analytical Skills
Operations Management
Research & Development
Sasi Menon
Head of School | Design & Creative Arts
M.Des, National Institute of Design, Gujarat, India
Strategy Execution, Harvard Business School Online, USA
Trained with a strong base in strategic thinking and ideation from the National Institute of Design
Ahmedabad, Sasi has been working both as a design practitioner and a design educator /
academician since 1998. After his graduation in Industrial Design with a specialization in Product
Design, he ventured into academics early on in his career. While his experience in academics
gives him the necessary skills to strategize and roll out programmes with a focus on Design
Thinking, Design Methods, and Design Research, his exposure in the field enables the translation
of those strategies into real-time, responsive design projects.
Sasi believes that design is going to be an integral part of all future enterprises and will act as the
binder that holds technology, human values, commerce, and sustainability together. It will also
become the bridge that connects diverse professions together, in order to address emerging
macro challenges.
As an educator, Sasi has been instrumental in creating, setting up, and successfully administering
programmes in design for livelihoods, design foundation studies, product design, design strategy
as well as training programmes for artisans and non-design students. As a design educator and
strategist, his focus is on higher education and its relevance in creating responsible professionals
for future needs and challenges. As an administrator, he is passionate about building an
academic culture that is not only robust and relevant but also takes the needs of all stakeholders
into account.
Sasi has been part of many educational institutions in the past 20+ years, including IICD Jaipur,
Pearl Academy, GD Goenka University as well as Sushant University. He has also been part of
prestigious bodies like the CII National Committee on Design, and as a jury member for India
Design Council's I-Mark Awards.
At Vedatya, Sasi intends to create a new-age design school that brings together design, creative
arts, ecology & sustainability along with a strong industry focus which will enable the next
generation of creative professionals to tackle the macro challenges that the world is facing today.
Product Design
Curriculum Development
Sustainability
Debpriya De
Associate Professor
Pursuing PhD (Hospitality Management) from SaiNath University, Ranchi
Masters in Hospitality Management from Sai Nath University, Ranchi
Diploma in Hotel & Catering Management, International Institute of Hotel Management, Kolkata
Debpriya De, Associate Professor at Vedatya Institute, completed his Diploma in Hotel Management from IIHM Kolkata. With a total of 24 years of work experience, he boasts 10 years of experience in various operational roles within the industry and 14 years in academia.
He has worked with some of the prestigious hotels & restaurants in India, namely Carlson India Ltd, The Park Hotels, The Choice Group, etc. He spearheaded the food and beverage operations of Picadilly Hotels & Resorts before moving into education. His last teaching assignment was with UEI Global as Head Academic Coordinator.
Rekha Sharma
Associate Professor
Post Graduate in English, HP University, Shimla
BA, Delhi University
BSc in Hotel Management, IHM Gwalior
Certificate of Teaching in Higher Education, Vedatya Institute
Rekha Sharma has over 15 years of enriched experience in the hospitality industry and academics, with almost 7 years in hotel kitchen operations and 8 years in academics. She rediscovered her passion for the science of baking and the art of designing. Specialising in Chinese Cuisine, she stresses on the importance of using fresh ingredients in every dish which can enhance the gastronomic values.
She has published a research paper on Skill Development through training and has co-authored a research paper on Culinary skills as well.
She has worked with some of the prestigious hotels & colleges in India, namely Hyatt Regency, ITC Marriot Welcome, Holiday Inn,  JayPee Palace, SRM University, IILM Gurgaon and UEI Global.
In Hyatt Regency, Rekha was a part of the core team responsible for opening their speciality restaurant, The China Kitchen. Here, she gained immense knowledge and experience under the able guidance of the well – known international Chefs. In her capacity as CDP she has done menu planning for various functions. She has also successfully executed "Train the trainer" programme.
In IIHM Delhi, Rekha has done budgeting, planned various theme lunches and food festivals apartf rom her duty as the HOD food production. Here too, training the students on the intricacies of food production (both theory and practical) was her core responsibility.
Skill bar 1
Skill bar 2
Skill bar 3
Rashmeet Kapoor
Programme Director
Masters in Travel & Tourism Management from IGNOU
Post Graduation Diploma in Business Administration from Symbiosis University, Pune
BA Honours, English from Delhi University, India
Diploma in Aviation & Hospitality Management from Air Hostess Academy
Ms. Rashmeet Kapoor has over 14 years of experience working in the Hospitality Industry and Academia with expertise in Accommodation Management – including Operations, Pre-opening, and Skill training.
She started her career with The Imperial New Delhi and, then took on an opportunity with the Taj Mahal Hotel New Delhi, where she held various operational and decision-making positions. Her last hotel assignment was with The Leela Ambience Gurugram Hotel and Residences as the Assistant Front Office Manager.
She has been responsible for departmental and cross-functional training, continuously monitoring budgets & projections, analyzing guest complaints for improvement, and strategically controlling inventory and price to maximize Revenue per available room (RevPAR).
She is a certified trainer from the Taj Hotels Group and The Leela Group, has successfully completed the Situational Leadership workshop by Blanchard International (2012), and was a Certified Internal Auditor of ISO 14001:2004 with The Leela Ambience, Gurugram. She has received various accolades during her career – including 'Role Model, Executive Level for two consecutive quarters in the Taj Mahal Hotel, New Delhi' and 'Shining Gem, Executive Level (pre-opening) with The Leela Group.
She has completed her master's with an A grade from IGNOU.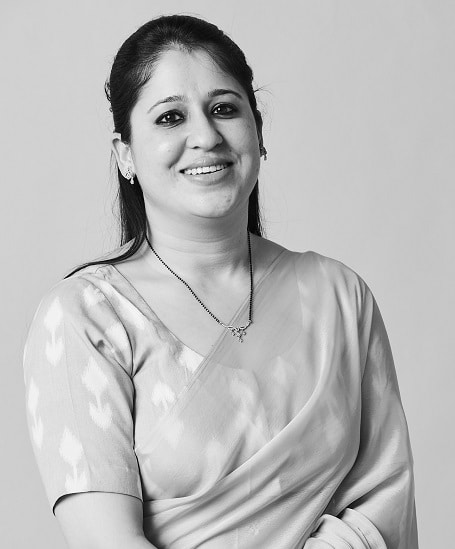 Geetika Manchanda
Assistant Professor
Pursuing Masters in Travel & Tourism Management from IGNOU
Degree in Hotel Management from Kurukshetra University
Ms. Geetika Manchanda has over 10 years of experience working in the industry with an expertise in Digital Marketing Domain.
She started her career as an E-commerce Coordinator with The Park Group of Hotel, New Delhi and thereafter moved on to JHM Group of hotels she held various operational and decision making positions. Her last tenure was with The Accor Group of Hotels, Aerocity as an Assistant Manager- Digital Marketing.
Skill bar 1
Skill bar 2
Skill bar 3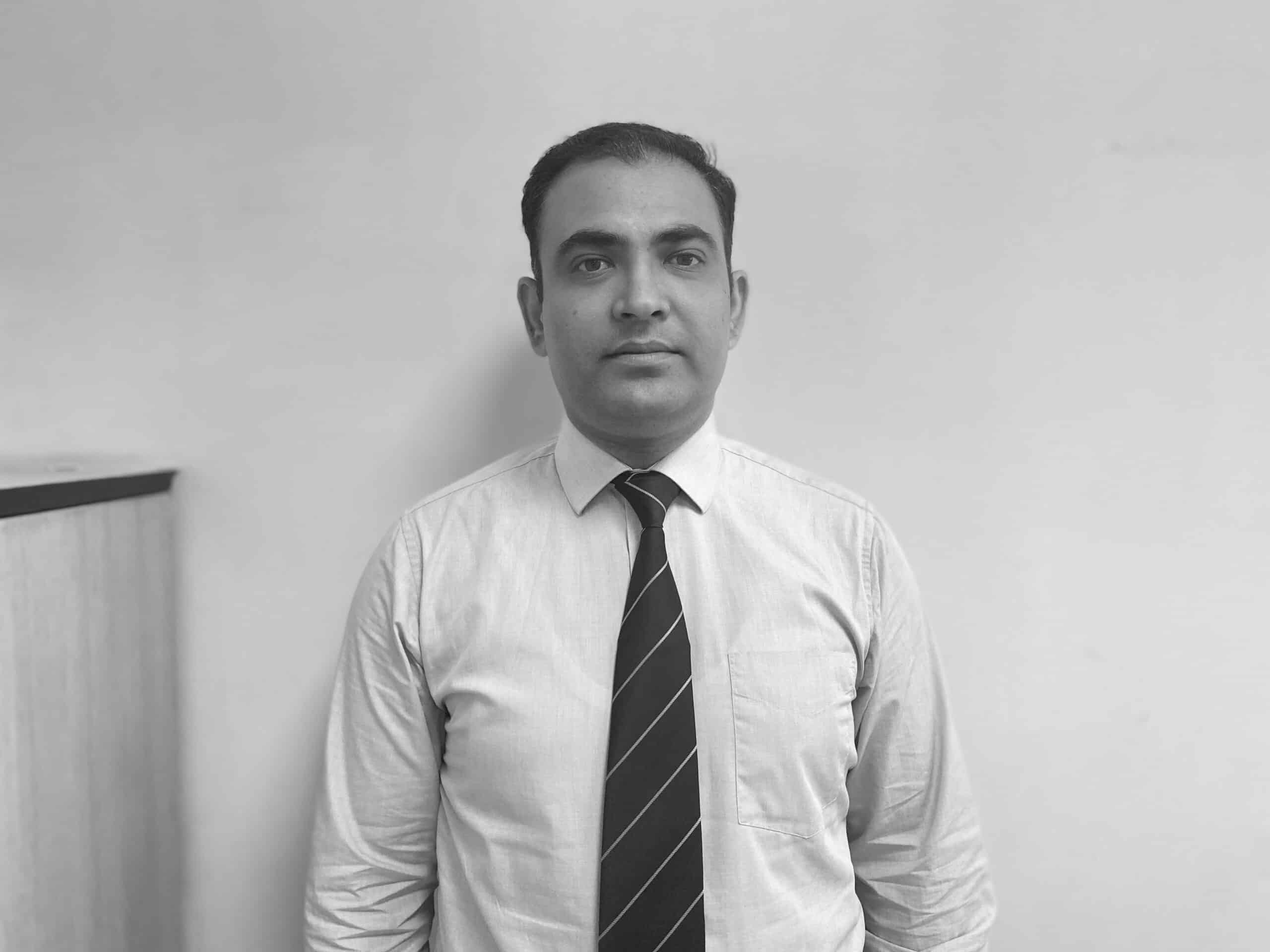 Pushpender Yadav
Assistant Professor
Masters in Hospitality Management, J.S. University, Uttar Pradesh.
BSc Hospitality Management, IHM Gwalior.
Pushpender Yadav has over 11 years of overall job experience, 7+ of which have been in industry, and 3+ of which have been in academia. He has worked in supervisory role with The Oberoi Hotel Gurgaon and team associate role with Jaypee Hotel Agra, two renowned hotel brands in India. After that, He decided to switch from industry to academia and worked as a lecturer for The Lalit Suri School of Hospitality and Management for more than two years. He is also a WSET Level 1(in wines) and passionate about creativity in service as a topic. He loves to watch cricket and cook at home in his free time.
Wines
Food & Beverage Service
Creativity
Apurva Kapur
Assistant Professor – Food Production
Post-Graduate Diploma, Food Production: Bakery & Confectionery, IHMCS
(B.Tech.), Electronics and Communications Engineering, Suresh Gyan Vihar University
Apurva brings nearly 7 years of experience in the hospitality industry, working for brands like the Taj Hotels ( Taj Mahal Hotel, Delhi, Umaid Bhawan Palace, Jodhpur and other Taj properties). Her most recent role was with 'Petite Pie Shop' as head of Pastry. Apurva is a qualified engineer (electronics & communications) who chose to follow her passion for a career as a Chef, she has done a Diploma in Bakery & Confectionary from IHMCS, Jaipur.
Baking
Culinary Skills
Food Hygine
Manoj Shah
Assistant Professor – Food Production
 Master's Degree in Hotel Management from Punjab Technical University
 Bachelor's Degree in Hotel and Tourism Management
Chef Manoj is a passionate culinary enthusiast and his profound love for culinary arts brought him to the culinary domain of the hospitality industry. A young and dynamic chef with over a decade of work experience in India and abroad, some of the prominent brands include Carnival Cruise, The Leela, The Lalit, TGIF, etc.
His research area and interest lie in fostering novel concepts and initiating research and development in continental cuisine.
Jyotishikha Singh
Assistant Professor – Accommodations
 M.Sc. in Hospitality Administration, IHM Pusa
 B.Sc. in Hotel Management, IHM, Lucknow
Ms. Jyotishikha Singh completed her Master of Science degree in Hospitality Administration from IHM PUSA New Delhi and Bachelor of Science in Hotel Management and Catering Technology from IHM Lucknow. She brings in a considerable experience in academia and industry specialising in Housekeeping Operations, Accommodation Management and Facility Management.
In the past she has been associated with Amity School of Hospitality, Amity University, Lucknow and St. Soldier Institute of Hotel Management, Jalandhar as an Assistant Professor.
Navdeep Kaur Kular
Visiting Professor
MBA, Punjab Agricultural University, Ludhiana (Gold Medalist)
B.E. (Electrical), Panjab University, Chandigarh (Silver Medalist)
UGC – NET qualified
SLET (Master's Level; accredited by UGC), Panjab University
Navdeep Kaur Kular has an impeccable academic record. She started her career in a wealth management firm and moved to teaching after qualifying the UGC-NET exam. She has been associated with Vedatya since 2004 and has taught a vast array of subjects. Her strong background in quantitative analysis and keen interest in current business developments round the globe brings in high quality insights to the classroom.
Wealth Management
Finance
Business Development
Nitika Das
Visiting Professor
MBA, IIM Kozhikode
Diploma in Digital Marketing, NIIT
BCom, Delhi University
Nitika has a work experience of over 12 years in the industry with organizations like Barclays, HP, SP Jain and American Express. In her assignment with Barclays as Service Manager – Retail Liabilities, she headed the customer service and complaints department for the Delhi region and managed the prestige customer base for Barclays, Delhi. She has also worked with HP in Malaysia and SP Jain in Singapore as Account Manager and Business Development Manager respectively. She has been associated with institute for the last 3 years, heading the marketing and communications function.
Services Management
Business Development
Marketing
Mridula Dwivedi
Visiting Professor
Ph.D, IIT Kanpur
Dr. Mridula Dwivedi has 13 years of teaching experience. She held the position of the Program Director for M.Sc at Oxford Brookes and Lancaster University programs in India. Her work was awarded as the best portfolio for teaching and learning by the Oxford Brookes University. She earned a Certificate in Teaching from the Lancaster University.
She has published her papers in International Journal of Contemporary Hospitality Management, Research Methods for Business Students, Asian Education and Business Studies, Information Technology and Tourism among others. She has presented papers at IIM Lucknow, EuroCHRIE Leeds, University of Modena, Italy etc. She is a reviewer with the International Journal of Contemporary Hospitality Management. She has a gold medal for standing first in MA Economics at Banasthali Vidyapith. Her research interest focuses on use of social media in business.
She also maintains a travel blog and visited 32 countries till date. In her blogging/social media journey she has worked with Spain Tourism Board, Tourism Authority of Thailand, Jordan Tourism Board and companies like Singapore Airlines, Air Arabia, Taj Safaris and many more.
Social Media
Travel & Tourism
Blogging
Rati Shukla
Visiting Professor
MBA (Finance), Nagpur University
Certificate of Teaching in Higher Education, Oxford Brookes University, UK
Rati has 10 years of teaching experience and prior to joining Vedatya Institute, she was working with Institute of Professional Excellence and Management, Ghaziabad. She has been with Vedatya Institute for last 5 years. Her expertise lies in elements of Business law, Foundations of Business, Business in Context, Ethics in Business, International Business and Marketing, Advertising, and Consumer Behavior.
Business Law
Advertising
Consumer Behaviour